The "Break Through" Experience: Shattering Your Limitations, and Unleashing Your Potential (VIRTUAL)
This intense, motivating, and exciting team-building experience will help clarify personal and professional goals while showing them how to "Break Through" any barrier using the right strategy and focus.

The experience helps people recognize what they must Think and Act in order to overcome obstacles and achieve new levels of success.

They will celebrate the thrill of overcoming limiting beliefs by experiencing an unforgettable moment of victory that delivers a lesson that will last a lifetime!


Perfect For:


Project Managers
Sales Workshops
Association/Company Events
Leadership Conferences
Executive Team Retreats
Communication / Marketing Meetings
Learning Objectives:
Participants are guided by Dr. Dennis to write their personal and professional goals and challenges on a pine "Vision Board".
Dennis then shows them how to metaphorically and literally "Break Through" the board and the limiting beliefs preventing them from achieving their goals.
Presenter Biography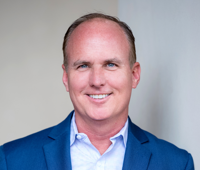 Dr. Dennis Cummins is an internationally acclaimed Speaker, Trainer, and #1 Best Selling Author. He has been sharing his "real world" strategies for Business Mastery and Leadership Communication from the stage for more than a decade.
His quick-witted, straight-talking, no-nonsense style offers an entertaining dose of reality with heart.
Despite his successes and usually cheerful disposition, Dennis has not been immune to dealing with adversity. Despite this though, he has realized that with any challenge, it's not what happens to you in life, but rather the attitude you take and how you respond to it.
He brings this experience to your group, teaching the importance of 4 main things:
Creating and maintaining Motivation
Establishing Focus on what it takes to create Success
Building excellent Communication skills
Utilizing Leadership strategies create Influence and build Successful Teams
He credits his success to his authentic communication style, the ability to create winning teams, and his knack for finding the positive in any situation.
He currently travels and speaks internationally on Motivation, Overcoming Adversity, Creating Positive Outcomes in any situation, Communication and Leadership.
After working with Dennis, your audience will come away with an inspired attitude as well as the practical strategies and tactics that they can use right away to create MASSIVE SUCCESS! Dr. Dennis is committed to everyone leaving with a more positive outlook on life and the tools to make that happen.
It is no longer possible to register for this event